Very Sad: First Year University Student Dies After Having A continuous Erection For 3 Days
A first year student at the University of Maasai Mara in Kenya has died in an unusual and weird incident, allegedly due to a rare stomach illness affecting men's genitals. Omondi Okello, a young learner, had complained of lower stomach aches and constant'standing ovations,' and the situation was reported to the institution dean, who had him transported to the hospital for further investigations and treatment.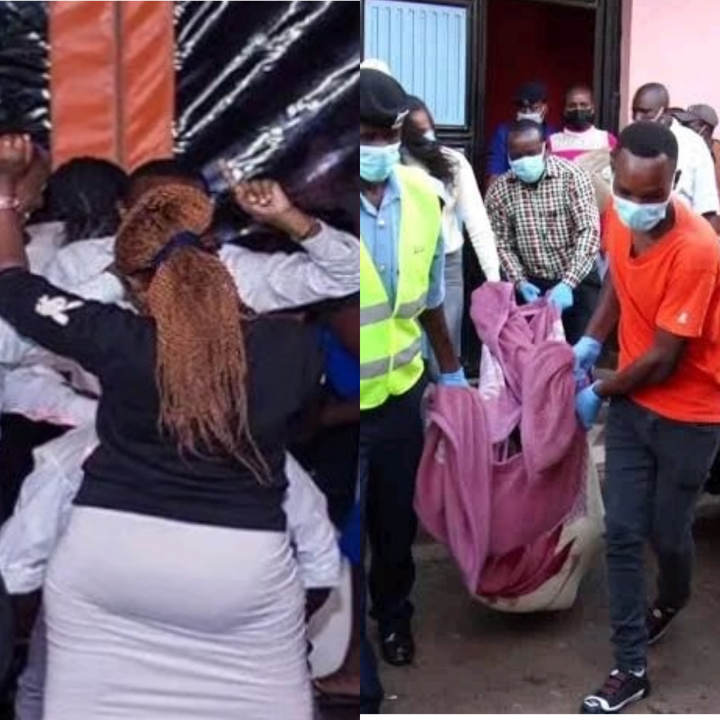 Kenyan police officers are presently investigating an event that occurred this morning, after the lifeless body of a student was discovered in one of the hospital rooms where he had been brought after complaining of lower stomach discomfort. Okello died a day after being admitted to Shepherd Hospital, according to accounts supplied by local authorities.
Wyliff Okelo had just completed eating at a party with some of his pals when he allegedly began complaining of lower stomach pain and an erection.
This was followed by a dramatic scenario in which he was hurried to the nearest hospital and admitted to learn what was wrong with him. Doctors who attended to him reported that his erection lasted around three days before he died, in response to this issue.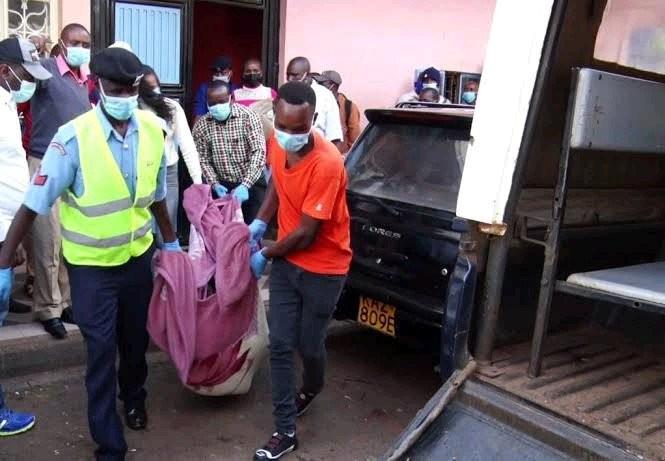 The deceased's family has been notified, and funeral arrangements are being made as the police investigate what caused the young university student's death. Netizens who took to their various social media accounts to express their ideas and suggestions in response to the occurrence have demanded for a postmortem to be performed by a Kenyan government pathologist in order to determine what happened or rather what killed him.
Most commenters expressed their disappointment that the government has done nothing to address the growing number of youths who are dying in mysterious circumstances, despite the fact that the numbers are increasing at an alarming rate and on a daily basis.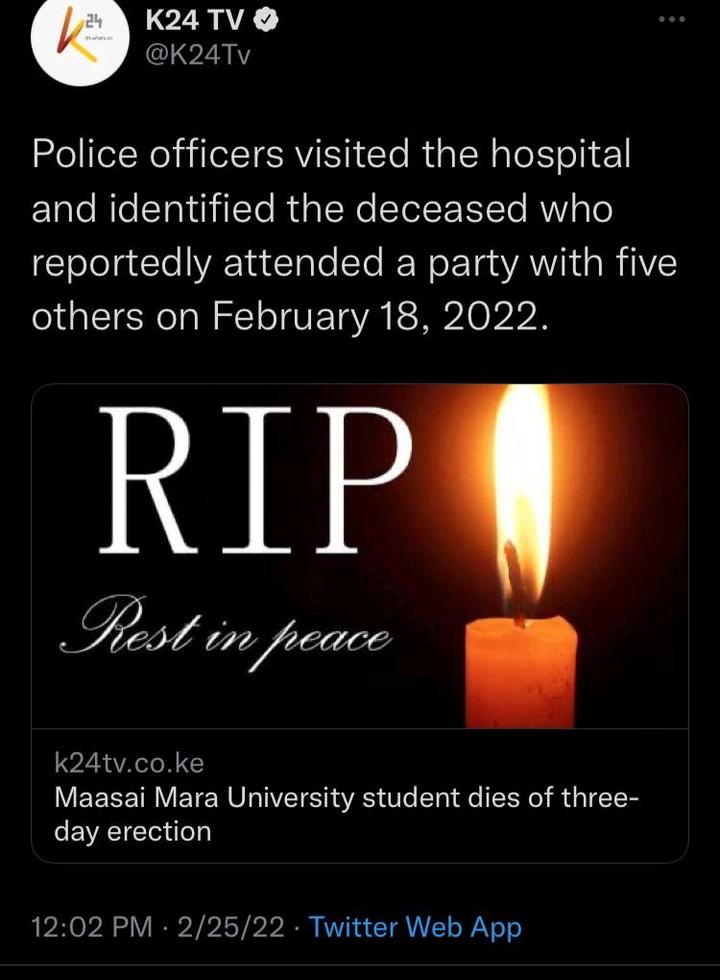 Content created and supplied by News Hub Creator.