JUST IN: Man murders brother, hangs him on a tree(Photos)
44-year-old Yaya Mohammed has been taken into custody after a witness statement incriminated him of crime. Yaya, is said to have murdered his only brother this morning at Half Assini; a town within the Jomoro Municipality of the Western Region.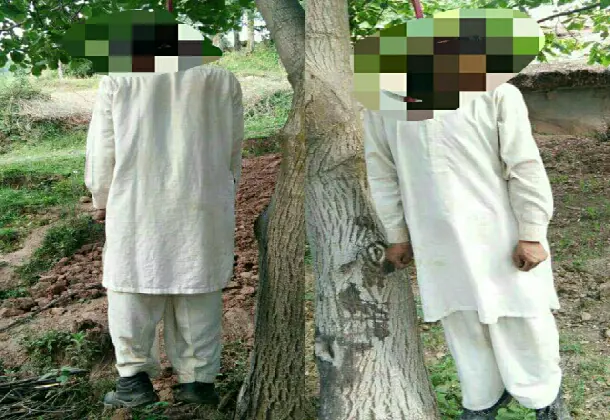 Faruk Mohammed, the younger brother of Yaya Mohammed, was murdered at dawn this morning, an eye witness stated. Mr and Mrs Atindana Solomon, neighbours of Faruk Mohammed, were having a discussion this dawn when they heard unusual sounds coming from their neighbour Faruk's house. We thought of going over to help when the noise became louder.
The noise were that of a fight between Faruk and his brother Yaya. I was about to open the door when my wife stopped me. I went back to the windows and saw Yaya dragging his brother's body on the floor. He first tied the head with the rope before swinging the roping on the tree to hang him.
He made it seem like suicide but that wasn't a suicide. We saw him do it. We both did. He killed him and hanged him on the tree, Mr and Mrs Atindana Solomon said in a joint statement at the Half Assini Police station this morning.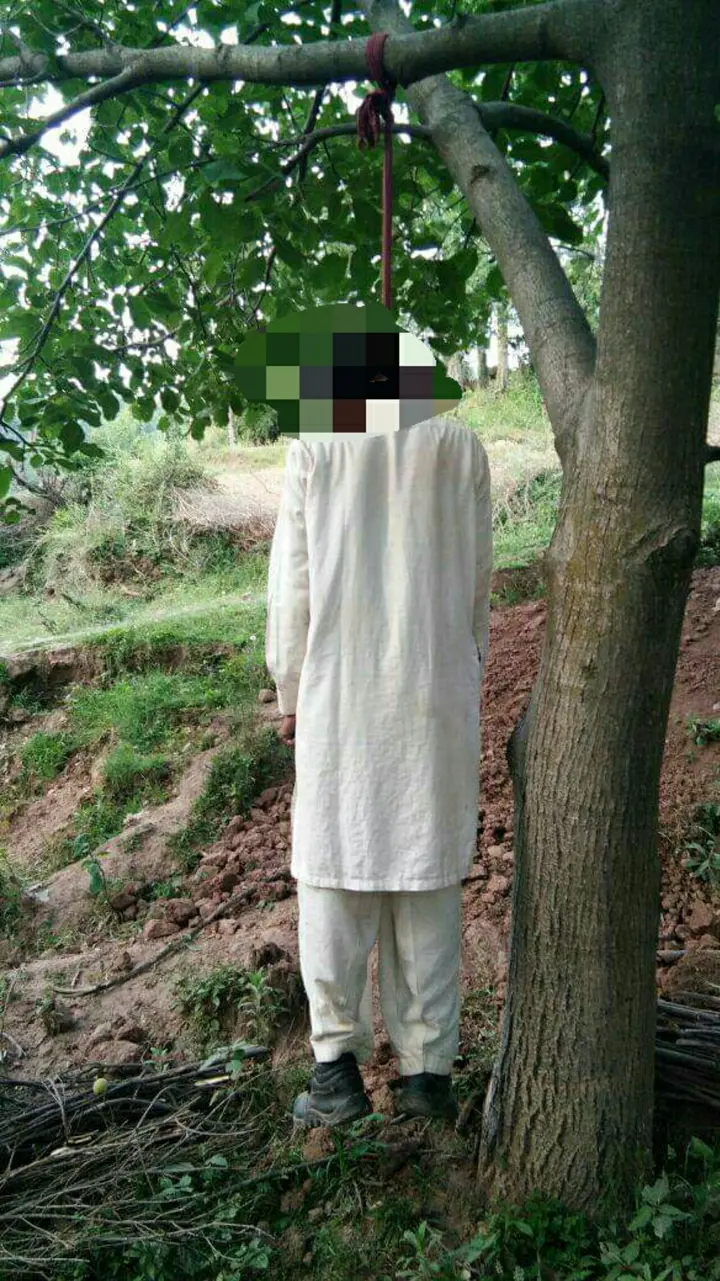 Yaya Mohammed who has refused to make a statement over why he murdered his brother, was arrested at 7 a.m. today when the joint statement from Mr and Mrs Atindana incriminated him in his brother's death. Investigations are still ongoing to determine the cause of Faruk's death but rumours suggest Faruk died over a farm.
It hasn't been established yet, but rumours circulating around Half Assini confirmed that, Faruk may have been murdered over a cereal farm. Eno Asantewaa Esther, a resident of Jomoro, has confirmed that Faruk may have died because of her cereal farm in Half Assini.
Yaya was the one handling the cereal farm. He grows maize, beans and millet on the farm and when the harvest is due, we share the profits. He stole something from me in November last year, and that forced me to seize the farm from him.
I gave it to Faruk because he was handling that of a friend. My friend was the one who recommended Faruk to me but Yaya thought Faruk had come to me for the land. He thought it was Faruk that reported him to me and has been fighting with him ever since. He may have killed him over that, Eno Asantewaa Esther, said to the Half Assini Police this morning.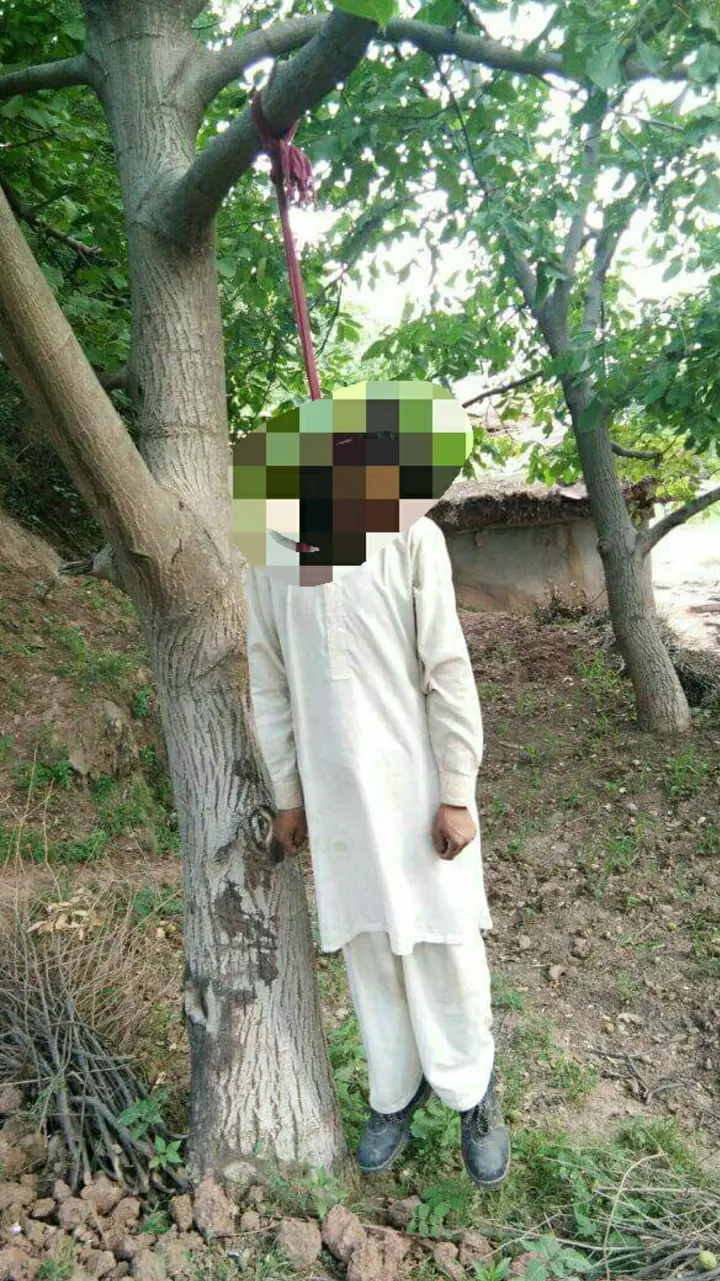 The police haven't made any conclusion yet, but many are speculating Yaya killed his brother over the land Eno Asantewaa took from him.