Crime
Mother, daughter and grand-child killed in their room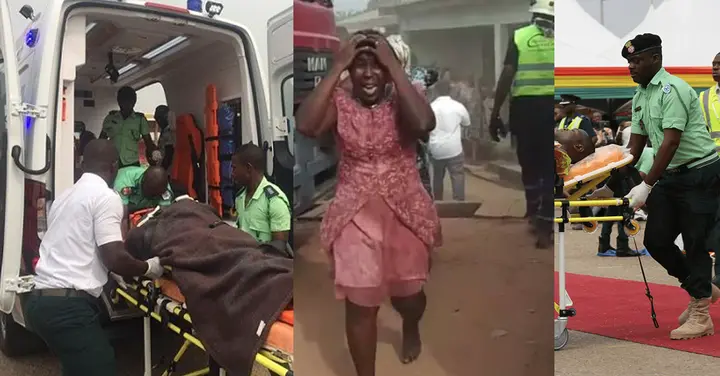 Residents of Effiakuma in the Effiakwesimistim Municipality of the Western Region are currently in a state of disbelief and utmost shock following the painful death of a mother, her daughter, and another little one who happens to be a granddaughter. It was a sad spectacle when no one could even go closer to help them whilst they screamed to death.
The three, whose names are still unknown were relaxing comfortably in their room after a hard day's work. The daughter who is believed to be in her late twenties is a nurse and had closed from her morning shift. She was in the room together with her daughter and mother when their house, unfortunately, caught fire.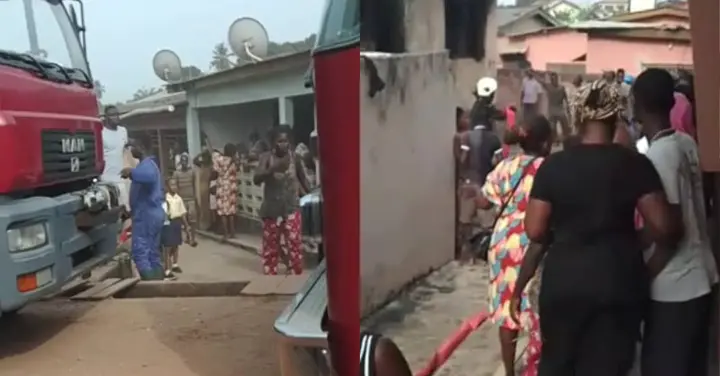 Everything happened so fast to the extent that they were trapped in the room and had no opportunity to run for their lives. Other tenants who have also rented rooms in the same area were able to come out safely, some were even pulled out of the windows but all attempts to save the three proved unsuccessful.
Personnel from the Ghana National Fire Service in Sekondi rushed to the scene after they were informed to save the situation. After hours of fighting, they were able to bring the situation under control but it was too late for the three who were still trapped in the room.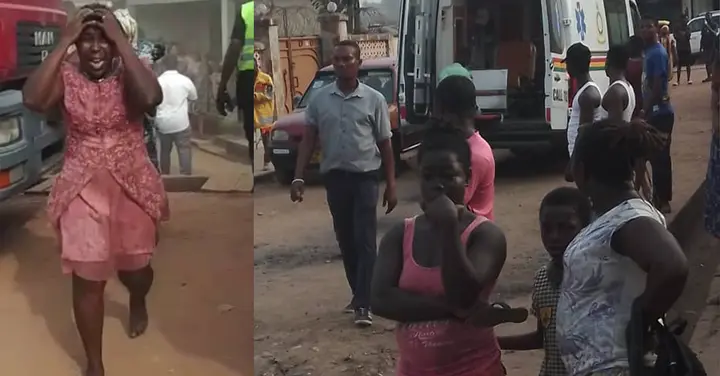 The landlord of the house whose name has been given as Uncle revealed that he was also in his room when he heard the sound of an exploded gas cylinder. He quickly came to verify and realized that parts of his building were on fire. He called for the intervention of other neighbors and some tenants were saved from the situation.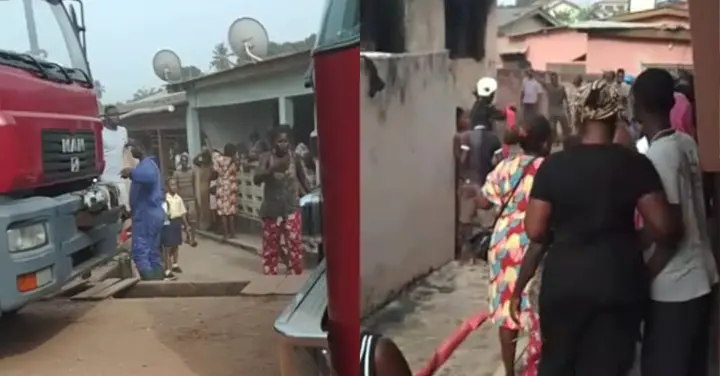 Personnel from the Ghana Ambulance Service were there to convey the injured to the nearest hospital for immediate medical attention. The lifeless bodies of the deceased have also been deposited at the mortuary for autopsy and investigations.
In the meantime, the Ghana National Fire has not revealed the real cause of the fire. They have begun investigations into the issue to establish the real cause of the fire.